From hoops to helixes
Their careers reached a pinnacle in Florida, but their DNA is pure IU
By Jack M. Payne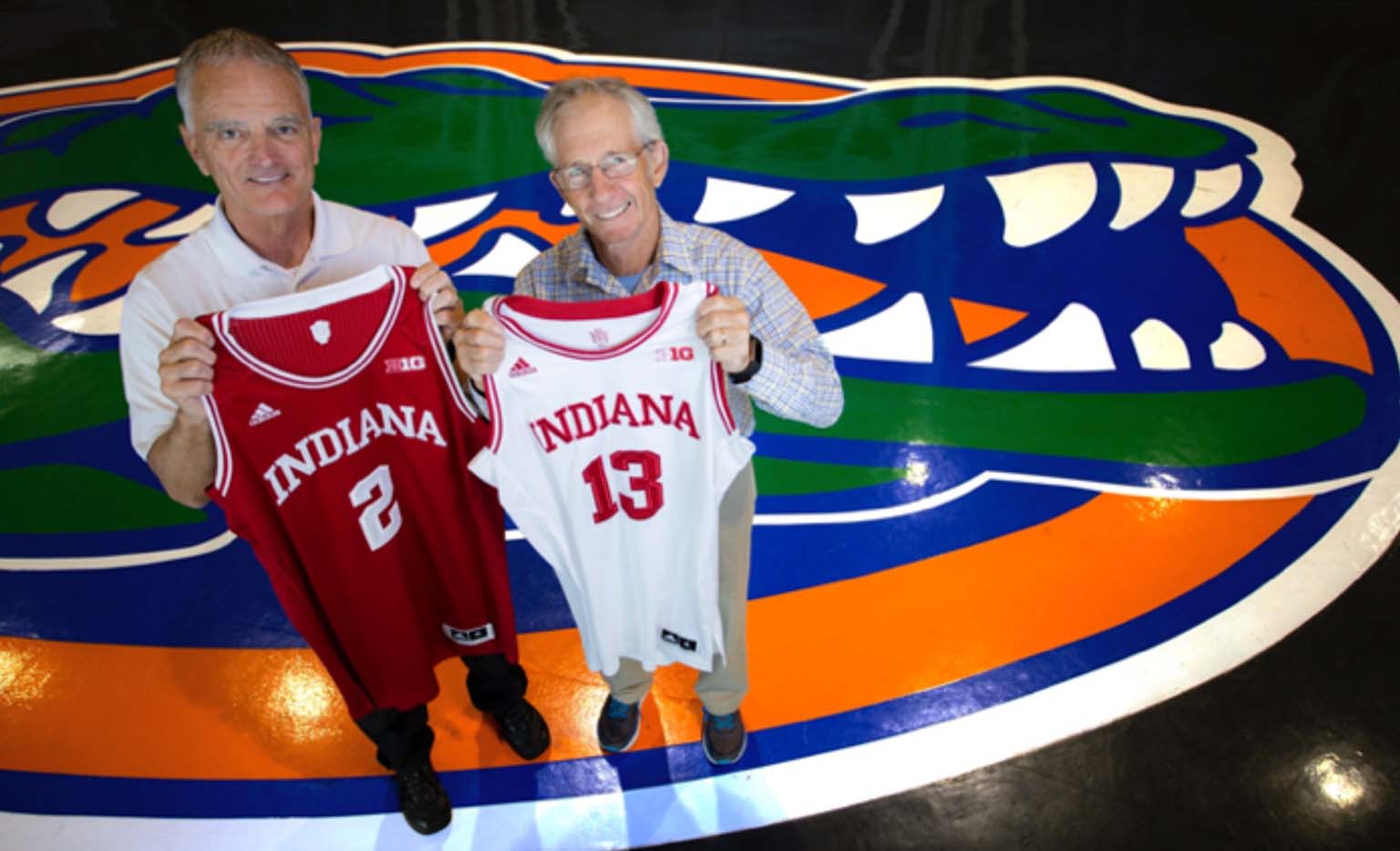 Rob Ferl, MA'78, PhD'80, and Doug Soltis, MA'77, PhD'80, shared two things in common as graduate students at Indiana University in the late 1970s—they loved basketball and the science of genetics.
Both were huge Hoosier fans in the Bobby Knight era and spent many nights together at Assembly Hall, and even more afternoons playing pickup games.
Ferl and Soltis both spent plenty of hours in separate labs on campus—the former analyzing corn, the latter applying the same genetic analysis tools to wild plants. As a researcher, Ferl had the more plum assignment, and he'd let Soltis into his lab after hours, when the supervising faculty members had gone home, so Soltis could have a crack at working with the university's best available tools.
"Indiana University was the center of the corn-genetics community in the 1970s," Ferl says. "I look back at the faculty names and wonder, 'How the heck did a kid like me get admitted there?'" Soltis is similarly amazed at his good fortune, saying, "I clearly slipped under the radar during the admission process."
It was a coming-of-age period for two scientists in training, a time of long hours of lab work, celebrating a national basketball championship for their beloved Hoosiers, Friday night poker games, and a future that was as limitless as the Midwestern skies.
"Without that community at IU in the 1970s, I wouldn't be at UF; I wouldn't have our lab there." —Doug Soltis
Graduating from IU with doctoral degrees, Soltis and Ferl chose different paths. Ferl left for the University of Florida, which was one of the few places outside of the Midwest that was on the cutting edge of corn-breeding research.
At the time, Ferl felt that Florida was an incredible place for him to land a job in 1980. He still feels that way, as a distinguished professor in the College of Agriculture and Life Sciences and as assistant vice president for strategic research projects within the university's Office of Research. Ferl was also recently elected a member of the American Association for the Advancement of Science.
He doesn't work on corn these days, but he has put his Indiana training to work on the study of DNA to make plants more resilient to stress. He has searched the globe for the ultimate stress test, and that took him and his plants to Antarctica—and beyond. These days, Ferl sends his plants into space on NASA launches. Although he doesn't get to fly with them, he still enjoys laying the groundwork for growing food on Mars one day.