Microbiology Undergraduate Summer Research Award
Microbiology Undergraduate Summer Research Award
Thanks to the contributions of donors like you, microbiology undergraduates can jumpstart their research careers.
This award was established by Professor Emeritus L.S. McClung and his friends in 1989.
About Leland S. McClung, Ph.D.
Professor Leland S. McClung, Ph.D., came to Indiana University in 1940, where he excelled as a professor, administrator, and researcher. McClung, who was internationally known for his research on anaerobic bacteria, created and then led for 25 years the Department of Bacteriology, which has now evolved into our microbiology program. In addition to building a model curriculum, McClung recruited prominent scientists for the department; the first faculty member he hired, Salvadore Luria, later became a Nobel Laureate.
According to Gary Sojka, former chair of Biology, "Professor McClung's administrative talents were widely recognzied, appreciated, and sought after outside Indiana University." Among his many esteemed positions, McClung was Vice President of the Society of Industrial Microbiology in 1958, President of the National Association for Biology Teachers in 1965, and the Archivist for the American Society for Microbiology. He also conducted numerous highly acclaimed summer institutes supported by the National Science Foundation that trained high school biology teachers in microbiology. Because of his experience running these institutes, the NSF later asked him to serve as a consultant to Taiwan and India. In 1980, he was awarded an honorary membership to the American Society of Microbiologists, one of the society's highest distinctions.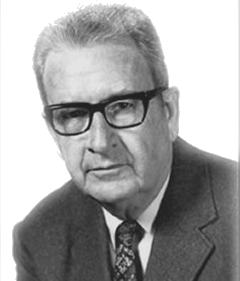 2022 Microbiology Undergraduate Summer Research Scholar: Caleb Hill
After first joining IU Bloomington as an English major, Caleb became fascinated by technological advances and new discoveries in microbiology and simply had to switch fields. Since then, Caleb joined Jay Lennon's lab to research the functional genomics of symbiotic soil microbes. Caleb has learned molecular and bioinformatic skills, started a thesis project, and volunteered at ScienceFest 2021—teaching kids about nematodes and their microbial symbionts. Caleb plans to use the award to support their summer research and to help save up to go to graduate school as soon as possible.
2022 Microbiology Undergraduate Summer Research Scholar: Lindsey Way
Lindsey Way is a sophomore majoring in Microbiology and Middle Eastern Language and Culture. She works in Assistant Professor Xindan Wang's lab, studying chromosome segregation and organization in B. subtilis and E. coli. Her research project will examine the interactions between bacterial and archaeal histone-like proteins and condensins. The Microbiology Undergraduate Summer Research Program Scholarship will allow Lindsey to stay in Bloomington and conduct her research project full-time.
When not in the lab or in class, Lindsey is a cyclist in the women's Little 500 on RideOn Cycling, and she volunteers locally at The Community Kitchen. In the future, Lindsey plans to pursue a Ph.D. in Bacterial Cell Biology.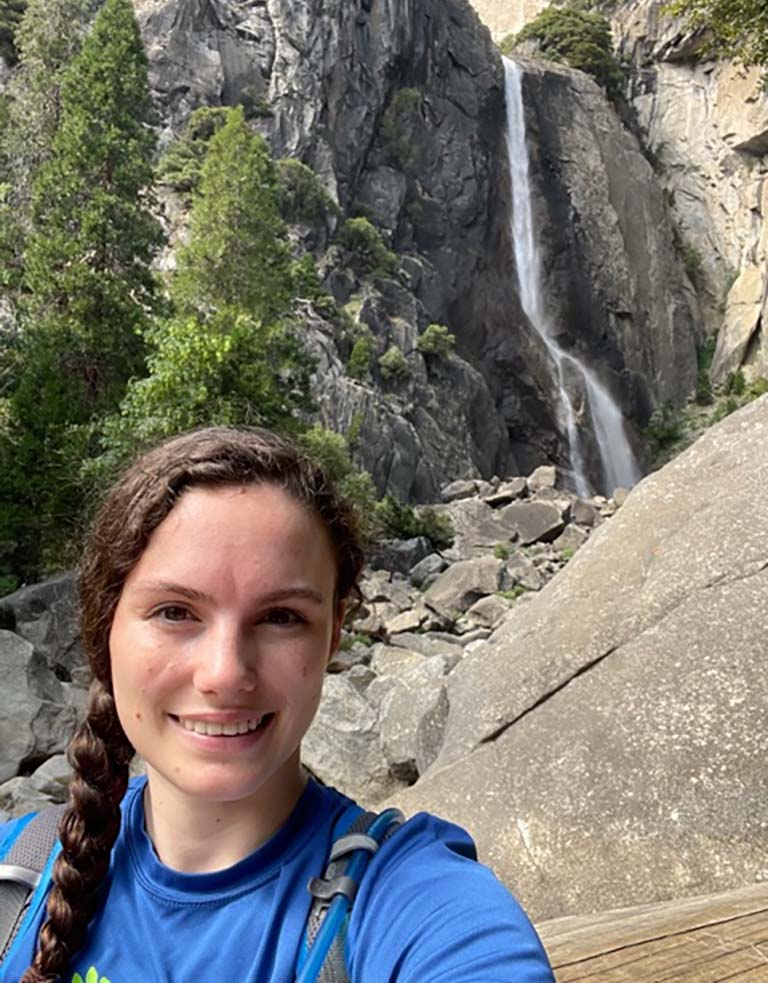 About the Microbiology Undergraduate Summer Research Award
The Microbiology Undergraduate Summer Research Award was established by the late Leland S. McClung in 1989. The award assists a student conducting scientific laboratory research under the guidance of a faculty mentor. Dr. McClung believed that independent research was crucial to the success of an undergraduate.
The Microbiology Undergraduate Summer Research Award is open to undergraduate microbiology majors who are performing independent research on the Bloomington campus during the summer. First preference is given to students who have received the L.S. McClung Scholarship. Recipients are required to write a publishable manuscript that reports the results of their research.