L.S. McClung Scholarship
Thanks to donors like you, the L.S. McClung Scholarship currently generates an estimated income of $9,800 annually.
About Leland S. McClung, Ph.D.
Professor Leland S. McClung, Ph.D., came to Indiana University in 1940, where he excelled as a professor, administrator, and researcher. McClung, who was internationally known for his research on anaerobic bacteria, created and then led for 25 years the Department of Bacteriology, which has now evolved into our microbiology program. In addition to building a model curriculum, McClung recruited prominent scientists for the department; the first faculty member he hired, Salvadore Luria, later became a Nobel Laureate.
According to Gary Sojka, former chair of Biology, "Professor McClung's administrative talents were widely recognzied, appreciated, and sought after outside Indiana University." Among his many esteemed positions, McClung was Vice President of the Society of Industrial Microbiology in 1958, President of the National Association for Biology Teachers in 1965, and the Archivist for the American Society for Microbiology. He also conducted numerous highly acclaimed summer institutes supported by the National Science Foundation that trained high school biology teachers in microbiology. Because of his experience running these institutes, the NSF later asked him to serve as a consultant to Taiwan and India. In 1980, he was awarded an honorary membership to the American Society of Microbiologists, one of the society's highest distinctions.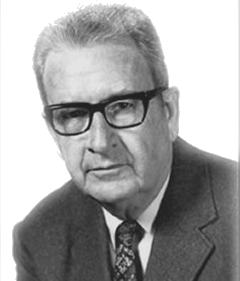 2020 L.S. McClung Scholar: Abigael Frederick
Abigael Frederick is a first-year undergraduate student pursuing a B.S. in microbiology. She works in Associate Professor Dean Rowe-Magnus's microbiology lab, studying how specific gene expression in Vibrio vulnificus affects the ability for V. vulnificus to chemotax in the environment and in human tissue. She is interning in the microbiology department at Exelead in Indianapolis this summer.
Outside of her research, Abigael is a member of the Hutton Honors Council Association, HFGLA (Hutton First Generation), and the Indiana University Swim Club. She is interested in working in a research lab for autoimmune disorders and would eventually like to teach at the university level.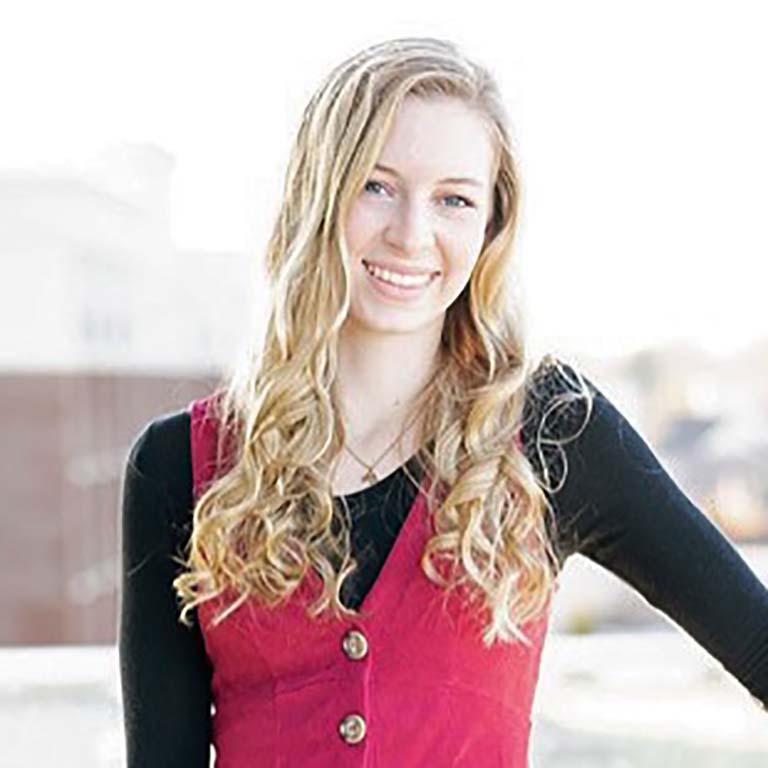 2020 L.S. McClung Scholar: Megan Perkins
Megan Perkins is a junior majoring in microbiology (B.S.). She is a member of Professor Richard Hardy's lab where she focuses on selecting and characterizing Wolbachia-resistant alphavirus populations. She has been involved in research since her freshman year and plans on continuing through the summer into her senior year.
Megan chose IU for its great research opportunities and plans to pursue a Ph.D. in microbiology or related field after graduating. Her dream is to become a professor and she is interested in studying RNA viruses and emerging viral pathogens. Outside of the lab, Megan enjoys being an undergraduate teaching assistant for molecular biology as well as teaching tennis at the IU Tennis Center.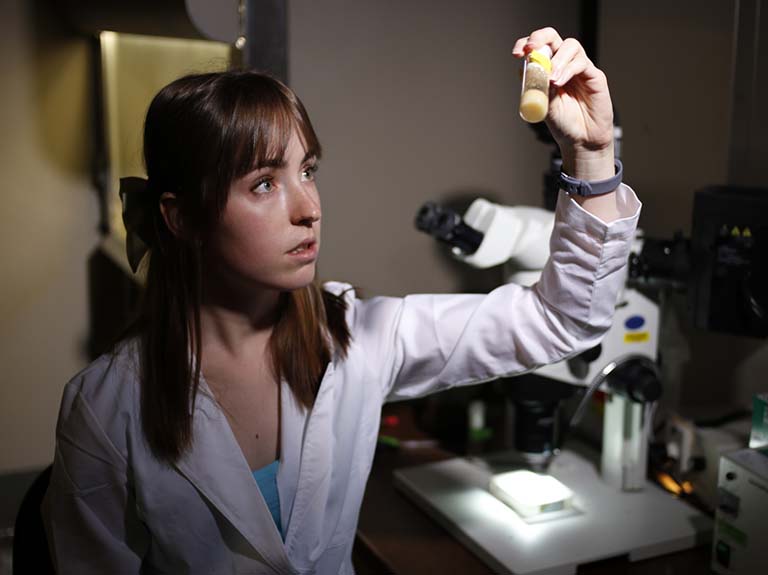 2020 L.S. McClung Scholar: Sophia Ren
Sophia Ren is a junior pursuing a B.S. in microbiology. She conducts research in Professor Tuli Mukhopadhyay's virology lab, studying the interdimeric contact sites between the E1 and E2 alphavirus surface spike proteins and their importance in the particle's assembly.
Outside of research, Sophia is a member of the IU Journal of Undergraduate Research, the Wells Activism and Volunteer Effort, and the Hutton Honors Council Association's executive board. She particularly enjoys being a mentor for underclassmen and volunteering for the local Boys and Girls Club's cooking club. She has always been fascinated by her microbiology classes and research, and hopes to eventually earn an M.D./Ph.D.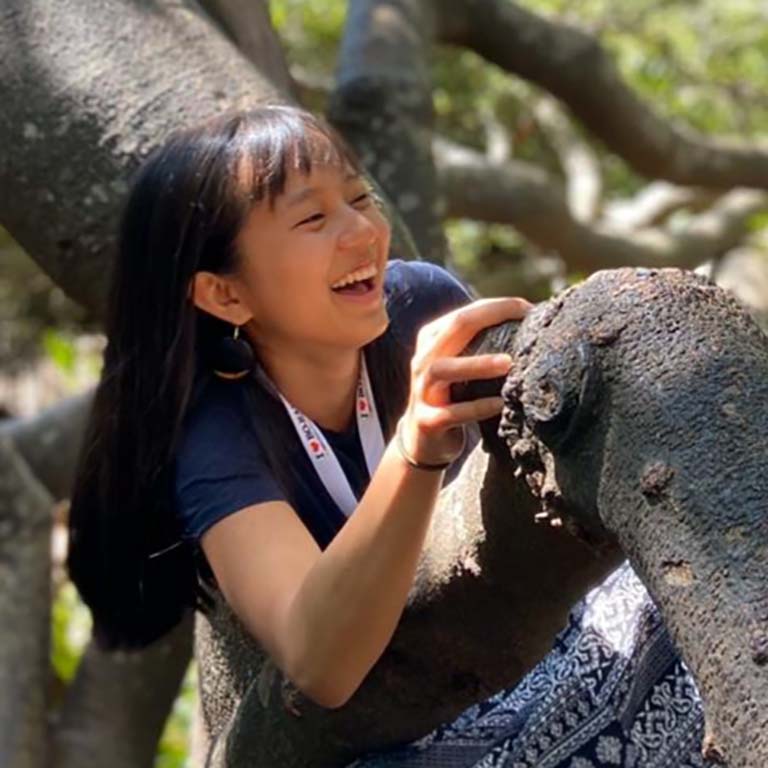 About the L.S. McClung Scholarship
The McClung Scholarship was established in 1987 by Cornelius "Con" F. Sterling. Sterling earned his B.A. in 1942. He was the first Indiana University undergraduate to receive a degree in bacteriology, the precursor to our current microbiology program. The award honors Professor L.S. McClung, who was chair of the Bacteriology Department when Sterling was a student.
The scholarship is available to in-state microbiology majors who excel academically and plan to work in the field of or pursue a graduate degree in microbiology.