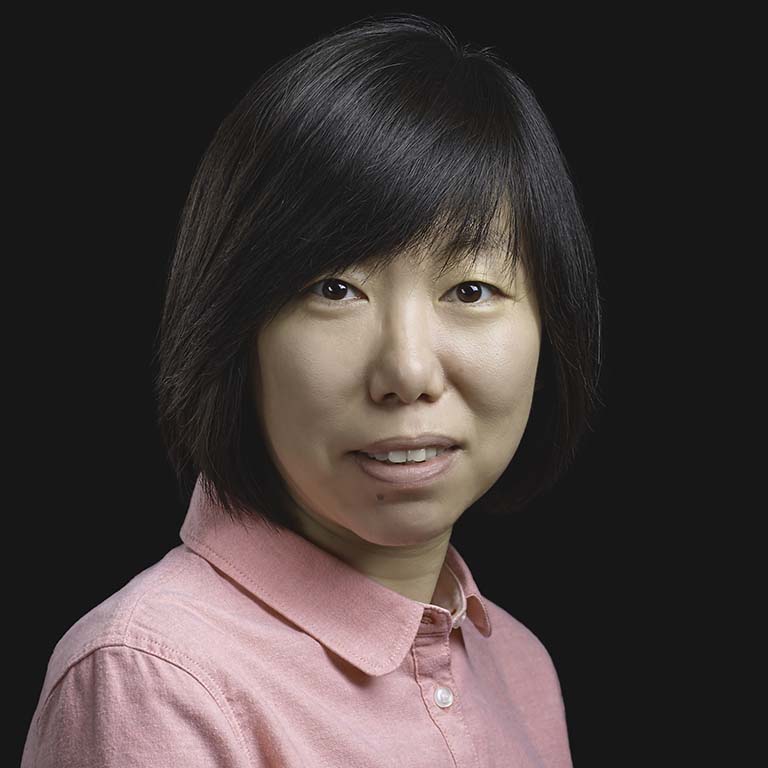 Xindan Wang
Assistant Professor, Biology
Education
Postdoctoral Fellow, Harvard Medical School, 2009-2016
Postdoctoral Fellow, University of Oxford, 2007-2009
D.Phil., University of Oxford, UK, 2007
About Xindan Wang
Lab
Biology Bldg. 225
Wang Lab website
Research
Our lab is interested in chromosome dynamics in bacteria. Using Bacillus subtilis as a model organism, we combine genetic, molecular, cytological, and biochemical approaches to study how the chromosome is organized and segregated during the cell cycle. Our research primarily focuses on a set of highly conserved factors in chromosome biology, including the parABS partitioning system and the SMC condensin complex. Taking the many strengths of studying bacteria, our goal is to uncover general principles of chromosome organization and segregation in living organisms. Specific research directions include:
Chromosome organization and segregation during the replication cycle
Identification and characterization of novel factors involved in chromosome biology
Molecular mechanism of chromosome packaging
Chromosome folding during growth and development
Research areas
Chromatin, Chromosomes, and Genome Integrity
Genomics and Bioinformatics
Microbial Cell Biology and Environmental Responses
Microbial Interactions and Pathogenesis
Publications
* corresponding author(s)
Brandão, H.B., Paul, P., van del Berg, A.A., Rudner, D.Z., Wang*, X., Mirny*, L.A., 2019. RNA polymerases as moving barriers to condensin loop extrusion. Proc Natl Acad Sci U S A. pii: 201907009. doi: 10.1073/pnas.1907009116
Wang*, X., Hughes, A.C., Brandão, H.B., Walker, B., Lierz, C., Cochran, J.C., Oakley, M.G., Kruse, A.C., Rudner*, D.Z. (2018) In vivo evidence for ATPase-dependent DNA translocation by the Bacillus subtilis SMC condensin complex. Mol Cell. 71, 1-7.
Wang*, X., Brandão H.B., Le, T.B., Laub, M.T., Rudner*, D.Z. (2017) Bacillus subtilis SMC complexes juxtapose chromosome arms as they travel from origin to terminus. Science. 03 Feb 2017: Vol. 355, Issue 6324, pp. 524-527.
Wang, X., Le, T.B., Lajoie, B.R., Dekker, J., Laub, M.T., Rudner, D.Z. (2015). Condensin promotes the juxtaposition of DNA flanking its loading site in Bacillus subtilis. Genes Dev. 29, 1661-1675.
Wang, X., Montero Llopis, P., Rudner, D.Z. (2014) Bacillus subtilis chromosome organization oscillates between two distinct patterns. Proc Natl Acad Sci U S A. 111 (35) 12877-12882.