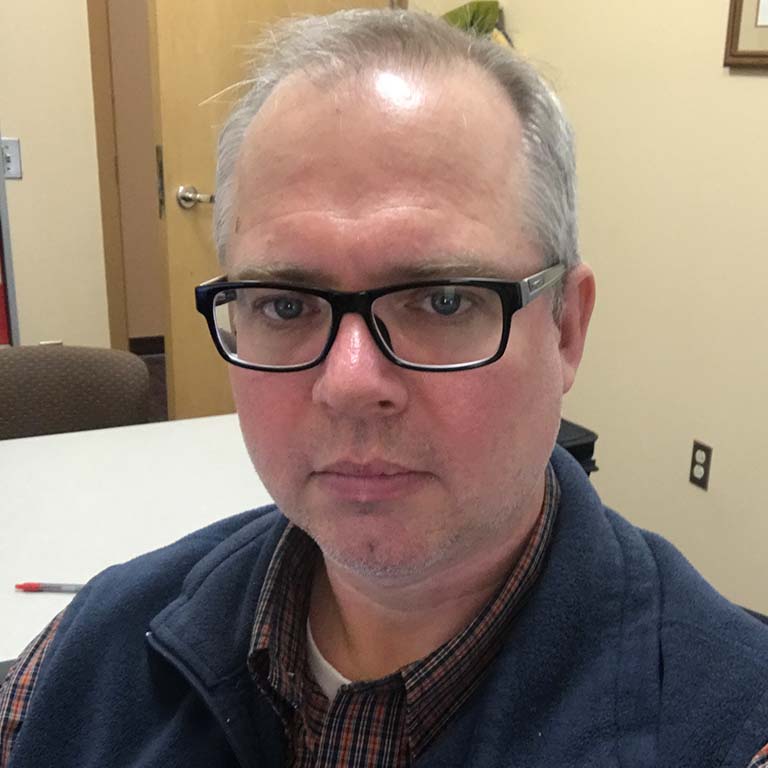 Todd V. Royer
Professor, School of Public and Environmental Affairs
Adjunct, Biology
troyer@indiana.edu

Multidisciplinary Science Building II 426
Office Hours
Education
Ph.D., Biology, Idaho State University, 1999
M.S., Biology, Idaho State University, 1995
B.S., Animal Ecology, Iowa State University, 1992
About Firstname Lastname
Dr. Todd V. Royer is an aquatic ecologist specializing in water resources, nutrient and carbon cycling, water quality, and nutrient standards. He joined SPEA in 2005 and also serves as an adjunct professor with Indiana University's Biology Department.
Royer's research investigates the ecological and biogeochemical processes that affect water quality in streams and rivers. Much of his work is conducted in agricultural landscapes where non-point sources of nutrients and other pollutants are a threat to water quality and ecological health. At his Indiana University lab, Royer and his students address questions related to aquatic biogeochemistry with particular focus on nitrogen, phosphorus, organic carbon, and emerging wastewater contaminants such as pharmaceutical compounds. They use a combination of field studies and laboratory experiments to examine ecological patterns and the mechanisms that create those patterns. Most of their projects are interdisciplinary, often collaborating with researchers in other fields of study, including hydrology, microbiology, and aquatic entomology.
Royer is Chair of the Bachelor of Science in Environmental Science (BSES) Program Committee at IU. Since 2007, he has served as a technical advisor for the Indiana Department of Environmental Quality, assisting and advising in the development of water quality standards. He is a long-time member of the Society for Freshwater Science and the Association for the Sciences of Limnology and Oceanography.