A call for nominations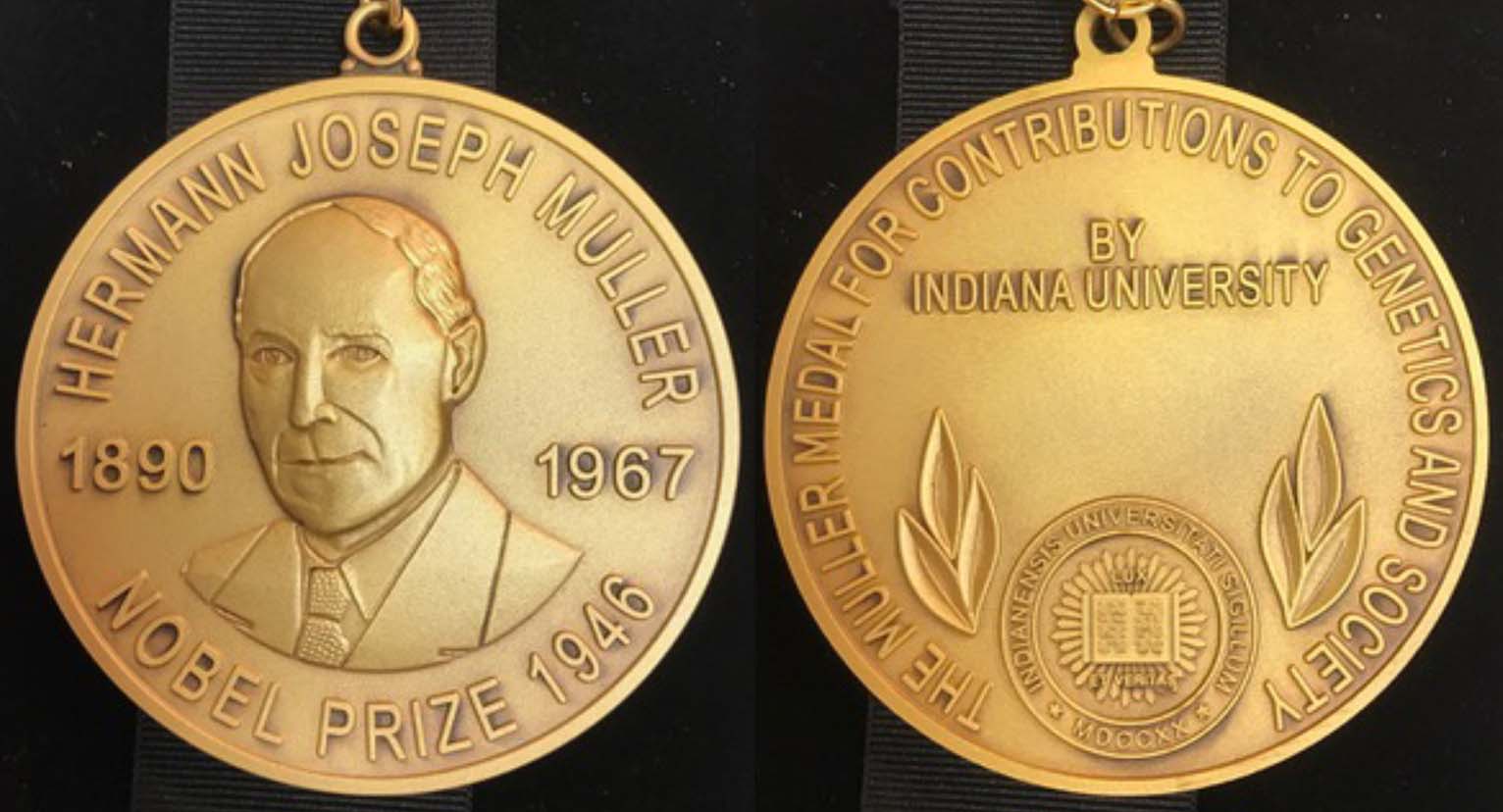 About the award
This award and lecture series was established in 2016 to honor Professor Hermann Joseph Muller—a renowned geneticist, Nobel Laureate, social activist, and an esteemed IU Bloomington faculty member (1945-67).
The Muller award and lecture series recognizes luminary international geneticists whose discoveries, like Muller's, have made or are making a significant impact on the field of genetics and society. In addition to a cash award, the recipient receives a commemorative medal, attends an awards ceremony, and presents a public scholarly presentation of his/her/their work and the societal effect of genetic research. The selection of the awardee is made by a committee composed of senior faculty at IU Bloomington.
Nominations
Your nomination should include:
A short description (2-3 paragraphs; no more than 1 page) of why you think the nominee is appropriate. Your nomination should address how the nominee has made a distinctive and significant contribution to the understanding of genetics and society.
Links to any www-based information relevant to the nominee's qualifications (no more than 5 pages).
Support for your nomination from a colleague, for example as a co-signatory to your nomination.
A CV is helpful but not required.
Submit your nomination
Complete the form, upload your documentation, and click "submit."